Water Jetting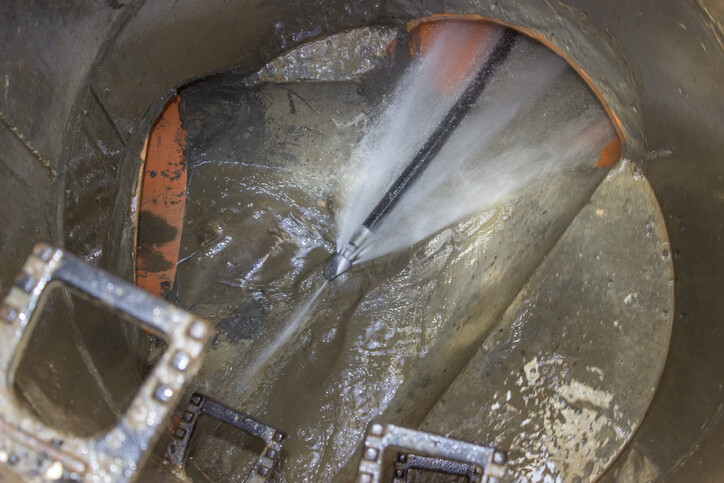 Are you looking for a trained professional to complete a water jetting service at your property? You have come to the right place! We have been helping community members with all of their water jetting needs since 1989, so we can handle any job you have for us. For effective cleaning for your main lines and drains, call Jimmi The Plumber for water jetting services, at (224) 208-5068.
---
Call for a FREE Quote
---
High-Pressure Water Jetting Systems
Drain line blockages from waste can result in flooding and backups – gross! Water jetting technology can help avoid unexpected, unwanted sewer backups from occurring in your basement, office, school, hospital, etc.
Naturally, high-pressure water is very powerful. So powerful that given the right conditions, water jetting can propel high-pressure water into your drains and sewer lines. What's more, water jetting is environmentally safe and economical. To cut through and get rid of even the toughest blockages, Jimmi The Plumber's water jetting process will get your clogged drains and sewer main lines clear in no time! Call (224) 208-5068 today.
Keep Your Drains and Mains Clear with Water Jetting
Whether it's your home or commercial establishment, like a restaurant, hotel, or school, your property is bound to experience a build-up in the pipes and main lines from gunk, grease, and roots. This can result in unwanted flooding and property damages.
Our high-pressure water jetting service will
Penetrate and eliminate grease
Break up sludge, gunk, and debris
Vanquish roots
Flush out the system
And more
To effectively clean and clear out clogged and blocked pipes, high-pressure water jetting can effectively do the trick. Using a state-of-the-art water jetting system, Jimmi The Plumber water jetting specialists can pressurize ordinary water, controlling and propelling it under high-pressure into your drain or sewer line. The result: clean pipes that we will inspect with our high-resolution video camera technology. Jimmi The Plumber will get your sewer or drain line back to like-new condition.